The Pink Mountains & perfect espresso - indulge in motorcycling La Dolce Vita
Dolomites and Tuscany holiday is one of our newest motorcycle tours. This is a holiday where both the journey as well as the destinations are equally important.
This fantastic trip seizes the imagination with the combination of three significant prospects. First is the prospect of riding through the spectacular alpine scenery of the Dolomites. The second is the prospect of spending a few days in the warm fragrant Mediterranean climate of Tuscany. And the third prospect is staying in a charming selection of hotels with fantastic facilities and welcoming people.
One of the most asked questions about this tour is 'what's so special about Italy?' This question is best answered by simply being there.
Italy is – having a lengthy lunch at a tiny restaurant in a marvellous hilltop village or a bustling town square. The Italian language is one of the most beautiful in the world. It is also the Italian people and their love of life as well as the affectionate way they live it. And most importantly for us, bikers is their absolute passion for anything that has an engine and wheels.
The exhilaration of motorcycle touring in the Dolomites is much higher than any other popular biking destination. The ragged Dolomites mountains harbour many of the most iconic mountain passes and scenic roads in Europe. These include the famous Sella Ronda as well as Valparola and Giau. Additionally, Falzarego and Passo di Costalunga are good choices too. If your aim is ticking the boxes, a ride up the legendary Stelvio pass might appeal to you.
One of the most popular day trip options is the visit to the highest museum in the Alps. Marmolada dates from the First Great War and is often referred to as the Dolomites' front line. The museum is located on the highest peak in the Dolomites. In fact, it can be reached only with a cable car.
Tuscany is famed for its outstanding beauty. It is also a region that keeps giving and never seems to disappoint. It has so much to offer that one visit somehow doesn't do it justice.
Tuscany has an unrivalled wealth of art and stunning Etruscan and Roman architecture. There is authentic Tuscan cuisine as well as the fine Chianti wine. Furthermore, there are fabulous cities and medieval towns as well as walled hilltop villages and breathtaking countryside. But above all, there is a vast motoring heritage and great passion for motorcycles. And through the rolling hills and lush countryside wind some of the most scenic biking roads.
On this tour, you can visit Florence for its renaissance art. Pop to Siena for its striking cathedral as well as Pisa's for its leaning tower. In Lucca, you can explore the old town. Get lost in a maze of narrow cobbled streets and alleys and walk the city walls. Take stunning photos from the surrounding hills of San Gimignano and its towers. Alternatively, take a pleasant train journey. It snakes and winds along the rugged coastline of the Italian Riviera. It will take you to breathtaking Cinque Terre. The five cliffhanging fishing villages are famous for their houses painted in bright colours. This is also one of the most visited tourist sights in Tuscany.
And finally, as a must, there are visits to the famous Ducati or Ferrari factory as well. In addition to the factory visits, there is also a ride over the superb Futa Pass. Ducati uses this legendary mountain road to test their bikes. This fabulous biking route runs for over seventy miles. It goes from Bologna over the Apennine mountains back to your hotel.
What lies ahead on this fantastic tour; is stunning biking roads, excellent food, incredible scenery and forever smiling Italians.
For more day-to-day information, please spend some time studying the below tour itinerary.
For an alternative tour, please use this link: Dolomites and Lake Garda
If you require a motorcycle rental, please use this link.
France, Switzerland, Italy, Germany
Day by day tour itinerary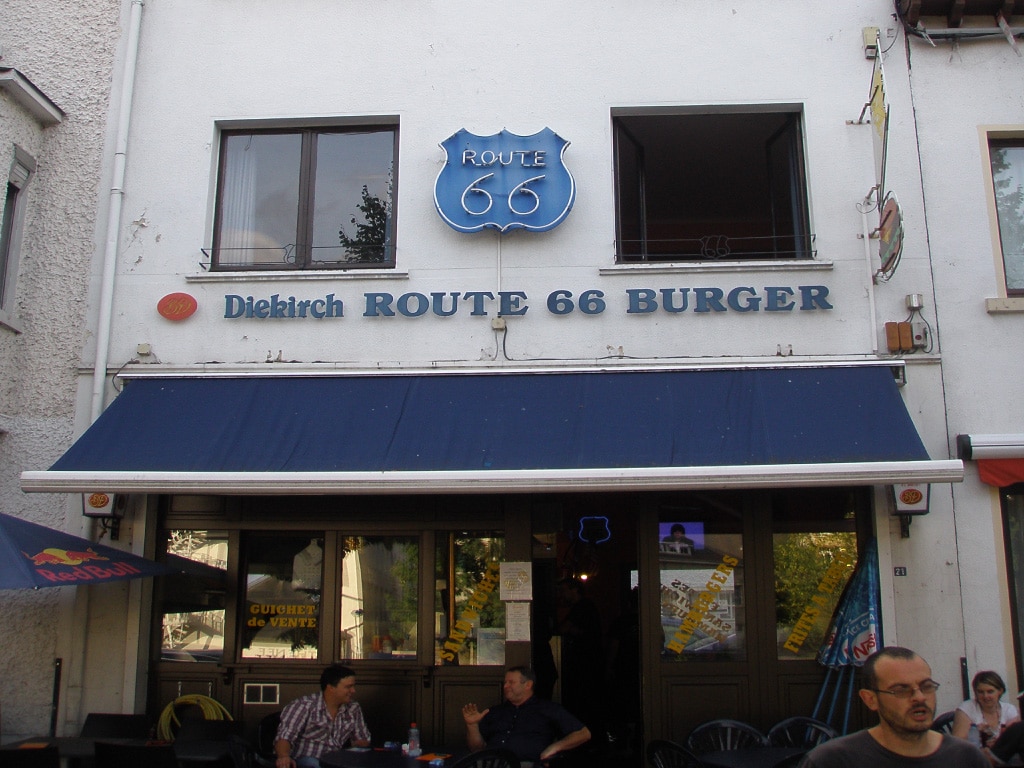 Day 1 – Folkestone to Ardennes Region (France) (Approx. 200 miles)
You will start this tour with the morning Eurotunnel crossing to Calais. Then 100 or so miles on the motorway through France will get you quickly to Belgium. 
As you head towards the Ardennes Region, you will cross the borders between France and Belgium on several occasions. Your route will take you through Philippeville, Bouillon and Givet. You can stop at any or all of these towns for lunch or drink. We usually stop at Givet for a bite to eat and a drink. The town is on the banks of the river Meuse on the French side, not far from the Belgian border. With its bridge over the river, pretty house fronts, hilltop citadel, and fantastic roads all around, it is a popular biking destination. There are several cafes and restaurants by the river, and the parking isn't a problem. 
The ride is not that long and demanding, so you should be in your converted fort hotel by mid-afternoon.
"Wine is considered an essential part of the French meal. They would often say "wine is the intellectual part of the meal"
"We had a wonderful time on our first tour in Europe. Your organisation, hotels, food, roads and bikes everything was just great. Many thanks."