Ride along the ancient highways and byways
Our Cotswolds Weekend tours are designed to be whatever you wish it to be. It could be your season opener, or it could also be your last trip of the year. You may want to meet some familiar faces from the previous tours again. Or you might just fancy a few days away, closer to home. If you are coming from overseas, this is a perfect way to extend your European holiday and explore England too. 
This corner of England possesses a deeply rural charm. It might only be little more than fifty miles, as the crow flies, from central London. But arriving in the Cotswolds feels like stepping back in time.
We could comfortably ride this tour in a day. But we'll enjoy it more if we stretch it into two days having plenty of stop-offs along the way.
We'll spend this enjoyable weekend winding through the scenic landscapes visiting small country towns and pretty chocolate box villages. Our route covers the counties of Gloucestershire, Oxfordshire, Wiltshire, as well as Warwickshire and Worcestershire. Will ride along the scenic highways and byways, meandering through rolling hills dotted with historical monuments and stately homes.
This breathtaking region gives a great choice of stunning biking routes with ever-changing views.
From the ancient straight-as-an-arrow Roman roads to the narrow and twisty country lanes – all set amongst the beautiful Cotswold countryside.
Furthermore, the tour also includes visits to some of England's most beautiful villages and towns. The picturesque village of Bibury, a market town of Burford and model village of Bourton-on-the-Water, as well as the charming town of Broadway is just to name a few. These glorious places look as if they have strayed into the 21st century from another era giving this tour a sentiment of charm and nostalgia. 
After working up our appetites with great rides each day, we'll return to our hotel to reflect on daily events over a delicious evening meal.
A well known 20th-century writer, JB Priestly, once wrote: "The Cotswolds is the most English of all English countryside". And fortunately, that statement is still as relevant now as it was then. The beauty of Cotswolds becomes more evident with each twist of the throttle and each passing mile.
For more day-to-day information, please spend some time studying the below tour itinerary.
If you require a motorcycle rental, please use this link.
23 - 25 July 2021 FULLY BOOKED
03 - 05 September 2021 FULLY BOOKED
22 - 24 April 2022 SPACES
Day by day tour itinerary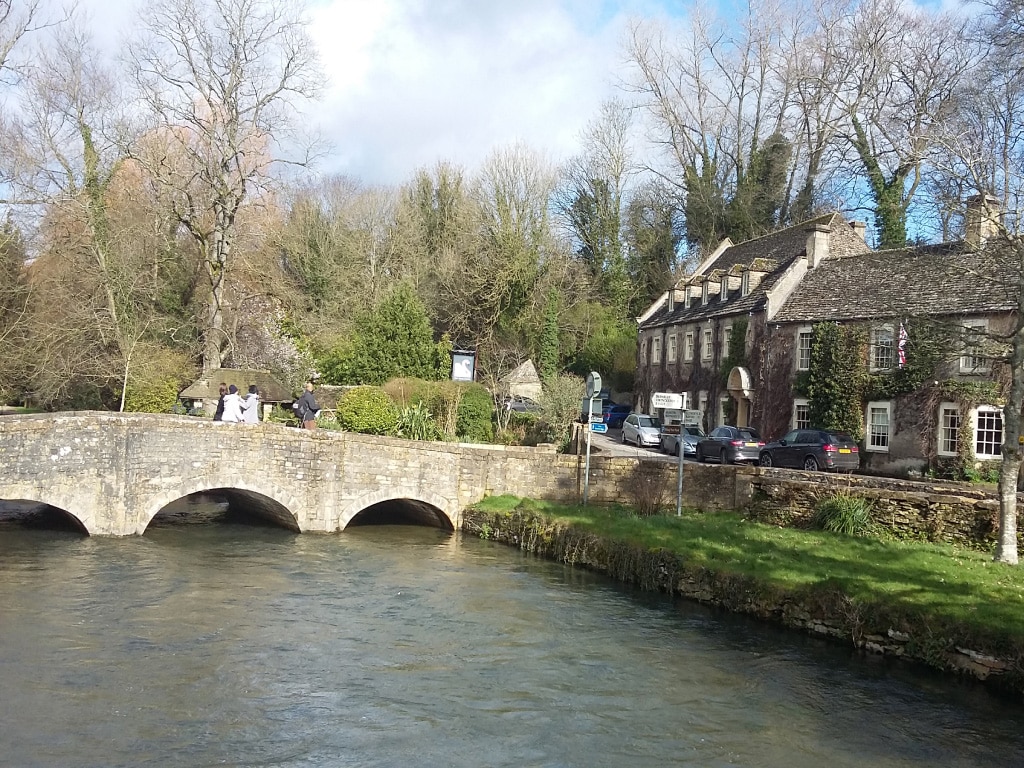 Day 1 – Arrival, meet and greet
Today, make sure you get up nice and early, do your morning exercises, feed the cat, walk the dog, have breakfast, read the paper, check your emails, make yourself pretty, load the bike and depart to meet the rest of the group.
Our comfortable hotel is situated in the heart of the beautiful Cotswolds. If you prefer to arrive at the hotel earlier to settle in, the check-in usually starts from 15.00ish. 
We'll meet for a pre-dinner drink at precisely 17:00…ish. This will give us enough time before the evening meal to meet some old faces, make new acquaintances, catch up on news, set the world to right and of course, analyze the c..p out of the next day's riding itinerary.
The rest of the evening is your free time to use whichever way it pleases you.
"The word Cotswolds derives from two words: Cot meaning a sheep enclosure and Wold being a hill thus "sheep enclosures on the hills"
"Thank you ever so much for another great tour. I look forward seeing you again on the next one."
UK, 2015, 2016, 2017, 2019